ALTER your trajectory - New NATIVES, new ways of working
Mark Fallon Leadership, Data, Digital...
We were BORN out of a need for a fresh alternative. In 2000 we created an alternative to the ordinary for marketers, connecting with precision and flexibility the best with the best.
From these marketing origins we have evolved and TODAY we break new ground in marketing, digital, data and customer centric talent across a diverse range of talent solutions, partnering those who want to put the customer at the heart of their company.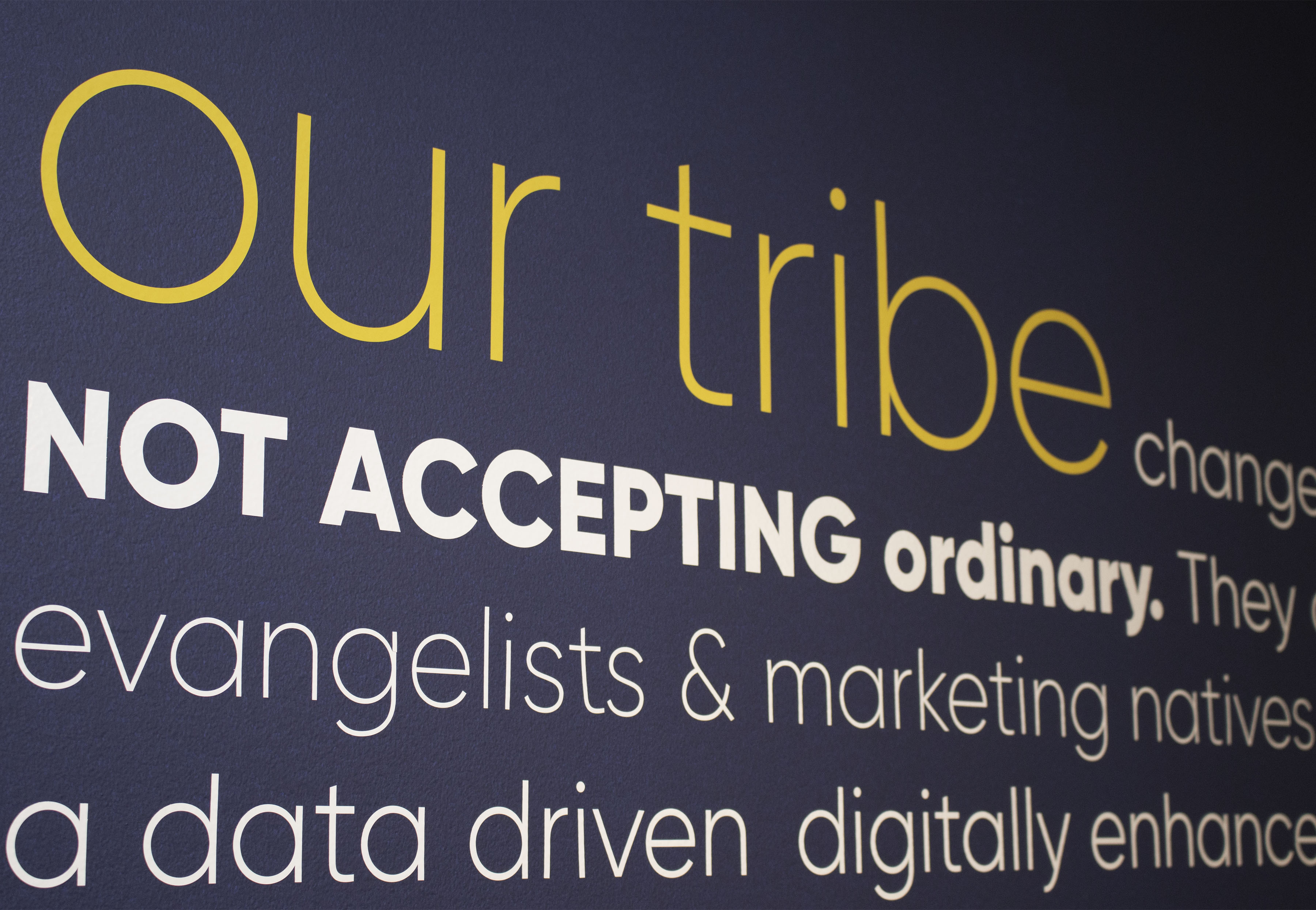 We needed however to reflect this new reality and to evolve our communications touchpoints too.
Engaging with the bright and passionate Karen O'Neill, a long-time supporter of Alternatives and a part of our senior Panel, we articulated our journey and where we are today.
Then working with the inspiring Jamie Helly and the brilliant Roisin Ni Raighne, the Dynamo team brought their full design and branding creativity and expertise to bear. They designed our evolved brand and brought it to life in our office, on our website and in all collateral.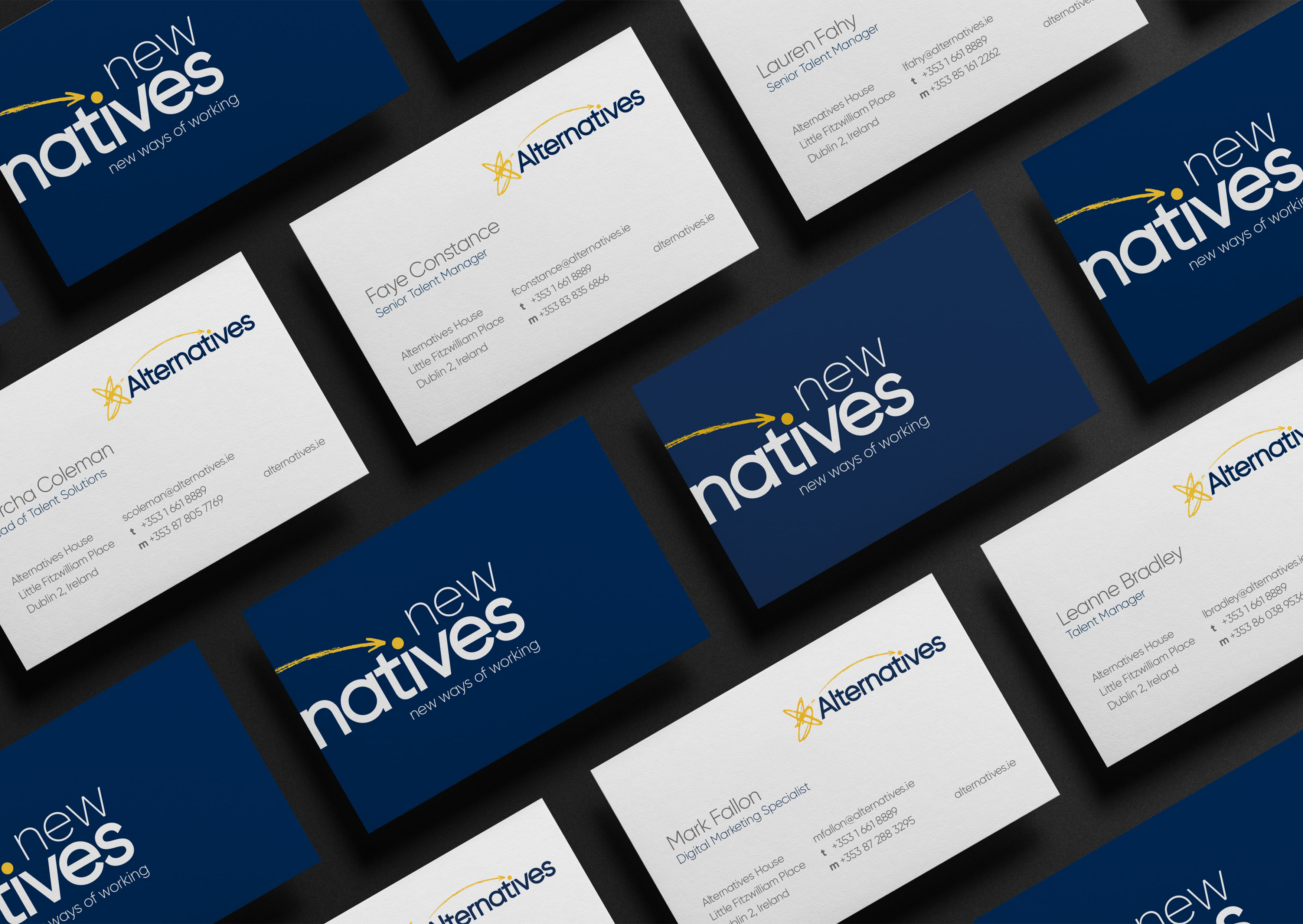 The result? A brand that truly reflects us. Our Team. Our Talent. Our Tribe. ​
Alternatives. First to the future, ensuring you are too.
Tell us what you think…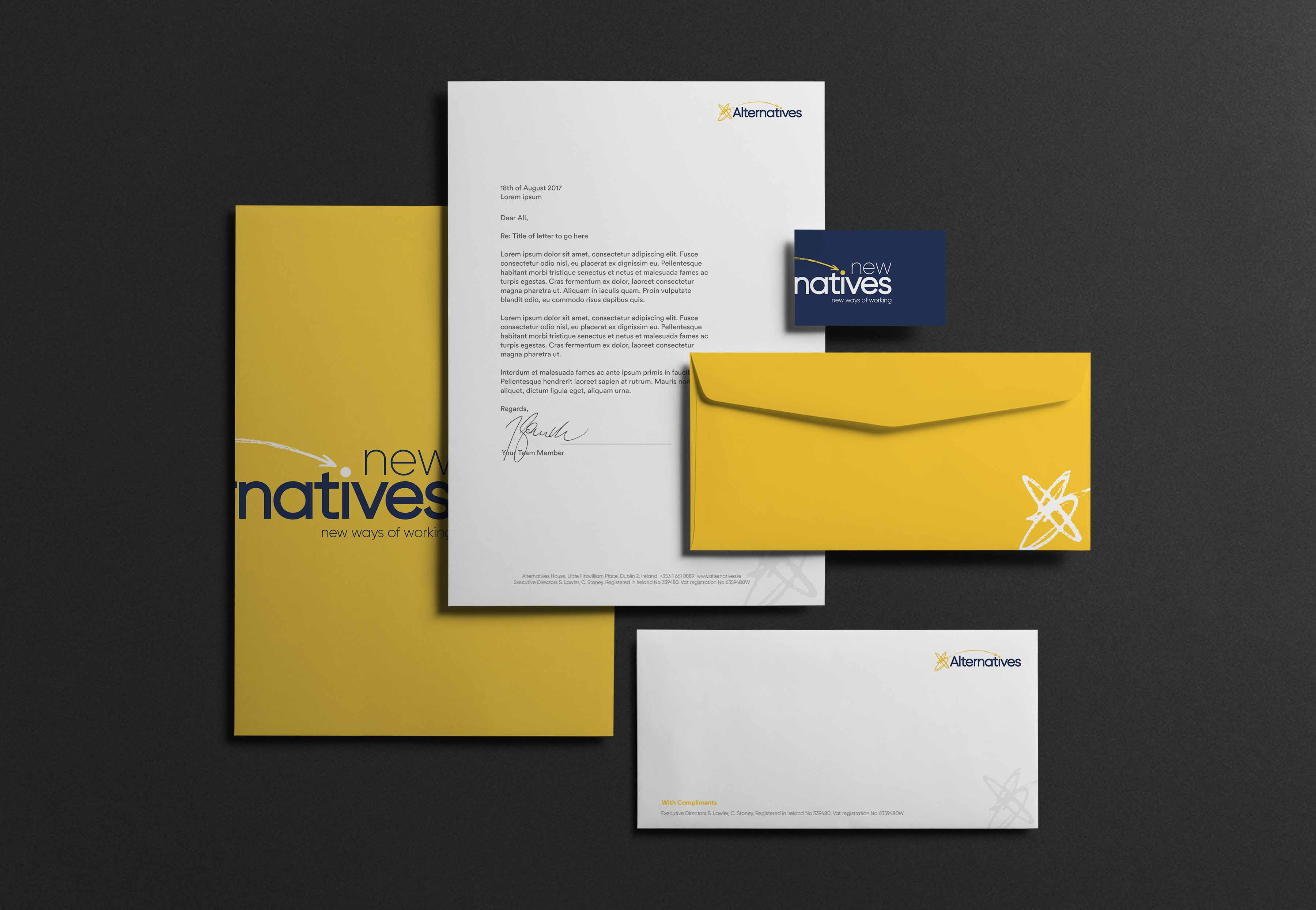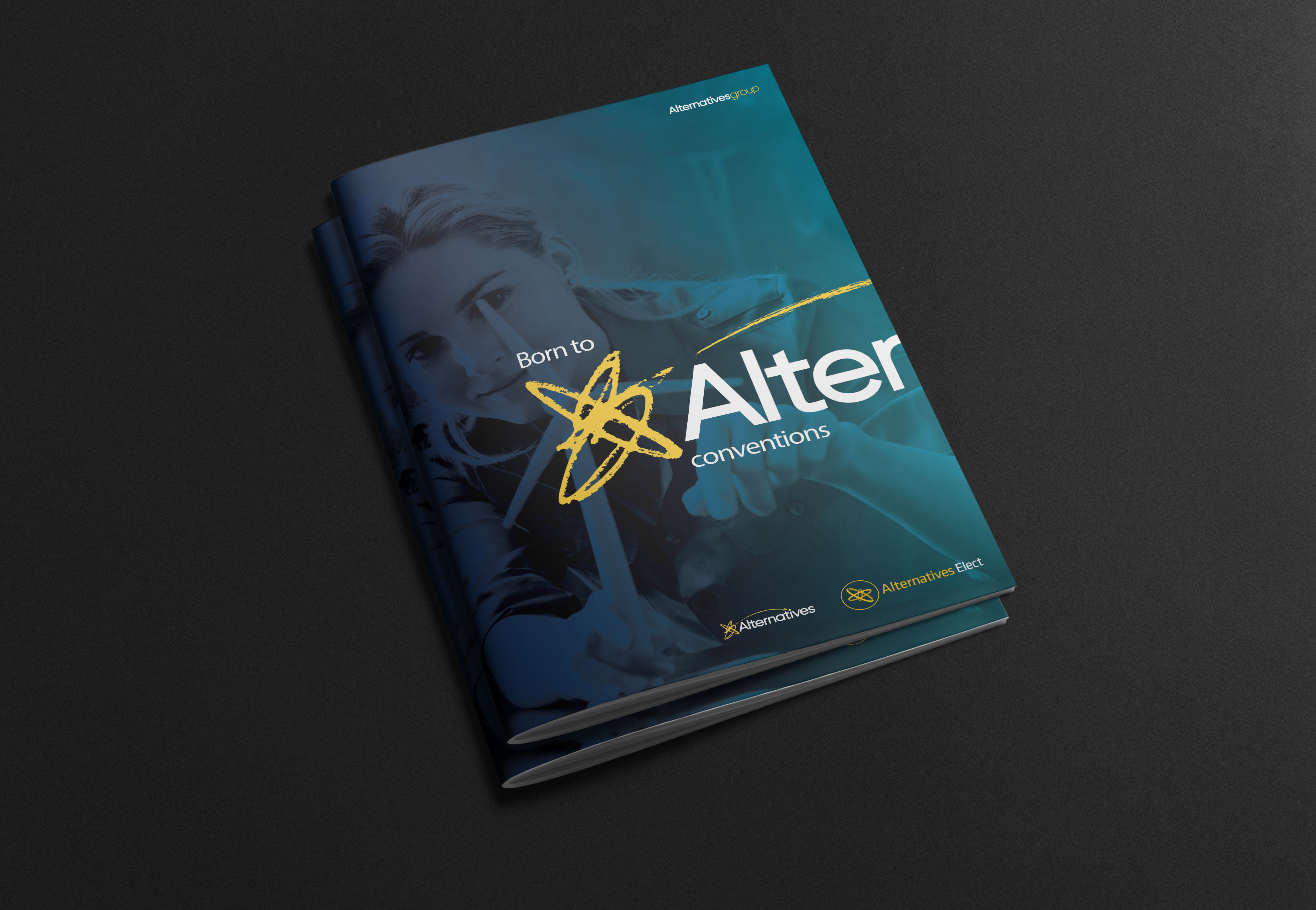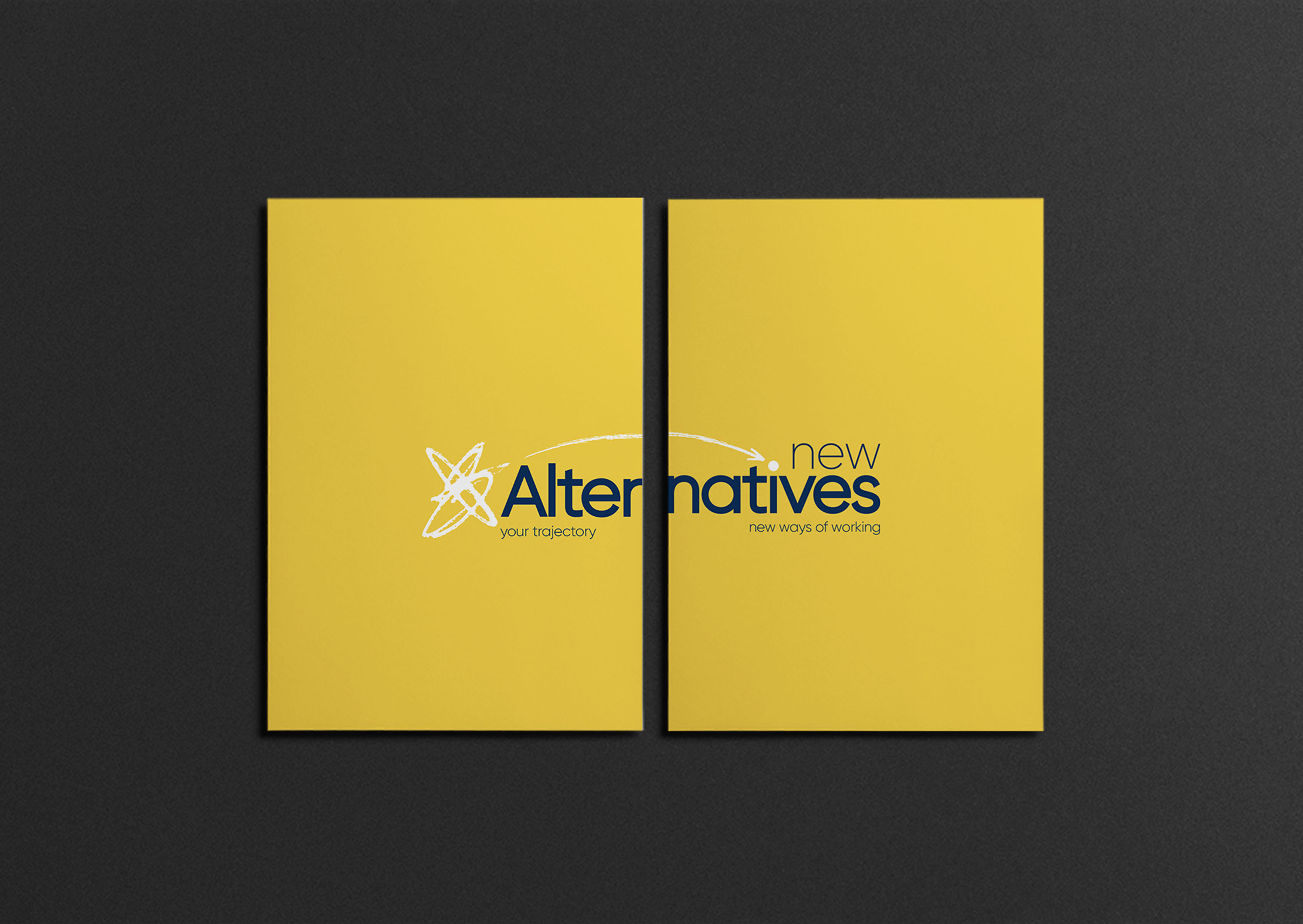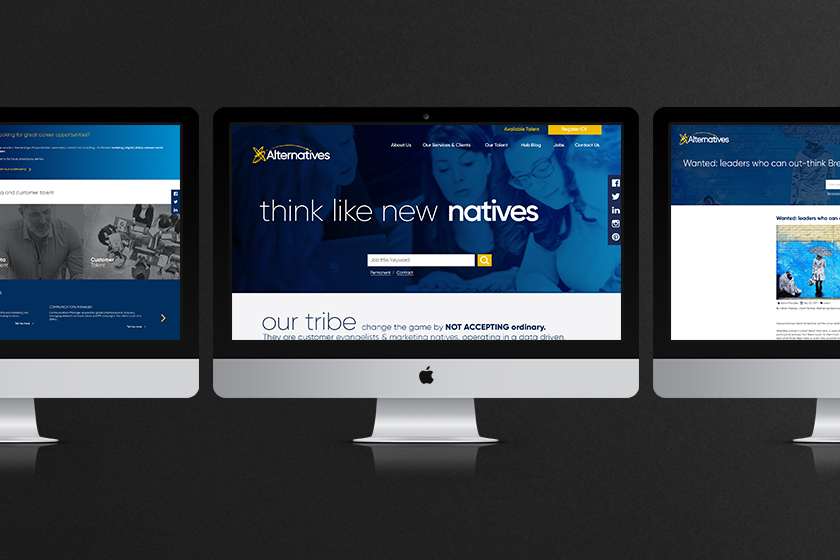 About Alternatives:
Our expertise is marketing, digital, data and customer talent. We have a diverse range of talent solutions, from full-time placements to short-term contractors and consultants, to give you access to screened in-demand talent, on demand. Our purpose is to help businesses thrive and help people develop great careers.
About Dynamo:
Dynamo is Ireland's most respected and well established brand design agency working nationally and Internationally in both America and Europe. The 30 strong agency is responsible for developing world class brands for a diverse range of companies such as Today FM, Fexco, FBD Insurance, Mark Anthony Brands International, US & Canada.
Founder and Managing director, Jame Helly writes, 'We absolutely love working alongside like-minded people who really understand the power of great creativity. Working with Alternatives is both inspiring and energising. They are white-hot marketers who always bring out the best in us"