At an industry awards lunch on the 16th November, Brian Higgins, CEO of Pieta House, was announced as the Marketer of the Year 2017.
"Taking us from Darkness into Light"
Pieta are faced with the unusual marketing challenge of dramatically reducing demand for their service. Essentially their objective is to eradicate suicide. Pieta House provides a face to face, free of charge, therapeutic service for people in suicidal distress.
In addition to needing significant funds, they also needed to empower society to take ownership of the issue of suicide and the stigmas that surround it.
Brian identified that "Darkness into Light" –their key engagement tool- needed to be restructured to change it from simply an event into a movement- so that the issue of suicide could be an open conversation, in Ireland and beyond.
A new website was developed, with new registration, peer to peer fundraising and mass mailing and communications platforms. They targeted key influencers to amplify their messages. An integrated print, TV, radio and social media campaign in partnership with Electric Ireland was developed, asking people to "Wake up to the issue of suicide".
Focus increased on suicide prevention addressing root causes, working with schools and businesses with their Resilience Academy. They also targeted the diaspora and overseas territories, with multi-lingual website support, to make it an international property.
The results?
Participation increased by 150% to 180k people. The event has grown from 70 venues in two countries, to 145 venues in 10 countries. Income grew by 150%. Most importantly, they have counselled 33,000 people in Pieta House and they have contributed to a 20% drop in suicide rates across Ireland.
Brian's top tip: "Be cheeky if you have to, have a brass neck, to get the support you need."
The Marketer of the Year is organised by marketing.ie and has been sponsored by Alternatives since 2006.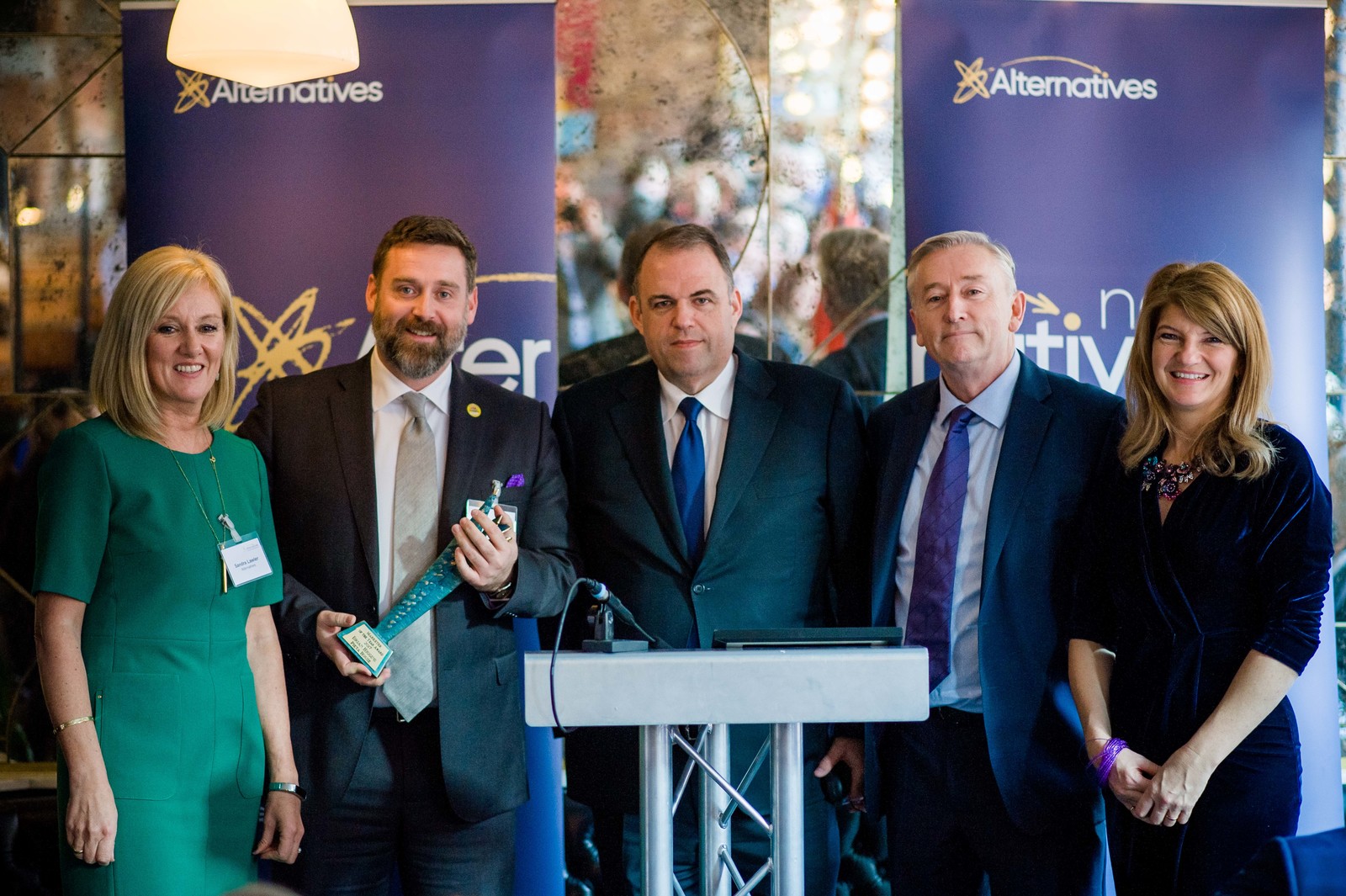 ​
L to R: Sandra Lawler, Founder Director Alternatives; Brian Higgins, CEO House, MOTY 2017 Winner;
Damien McLoughlin, Chairperson MOTY, Michael Cullen, marketing.ie, Charley Stoney, MD Alternatives​