2019 Marketer of the Year-Emma Kiernan Dublin Zoo
Sandra Lawler Leadership, News & Views, Other...
Emma Kiernan, The Creator of "Wild Lights" and driver of record-breaking numbers at Dublin Zoo, wins Marketer Of The Year™ 2019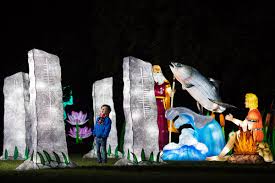 ​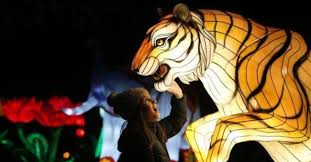 Emma Kiernan from Dublin Zoo has just been nominated Marketer of the Year™ 2019.
Transforming a brand from one that's simply liked to one that's truly loved is no mean feat. Since 2011 our winner has elevated the role of marketing within her organisation and, as result, has created a whole new world of opportunity. She has devised and implemented a marketing strategy that has transformed visitor numbers to Dublin Zoo to experience the world class centre of learning about wildlife and conservation and immersed visitors in an unforgettable experience. As well as generating record-breaking visitor numbers she has also secured new commercial partnerships focused on sustainability with the values 'Education, Conservation and Family' at the core of every business decision.
She's also the driving force behind Wild Lights, one of Dublin's most keenly anticipated events of the Winter season (for kids and adults alike). As a result Dublin Zoo is now Ireland's number 1 family attraction and a not for profit organisation welcoming over 1.2 million visitors annually.
The Marketing.ie award is sponsored by Alternatives for the 13th year running. www.alternatives.ie.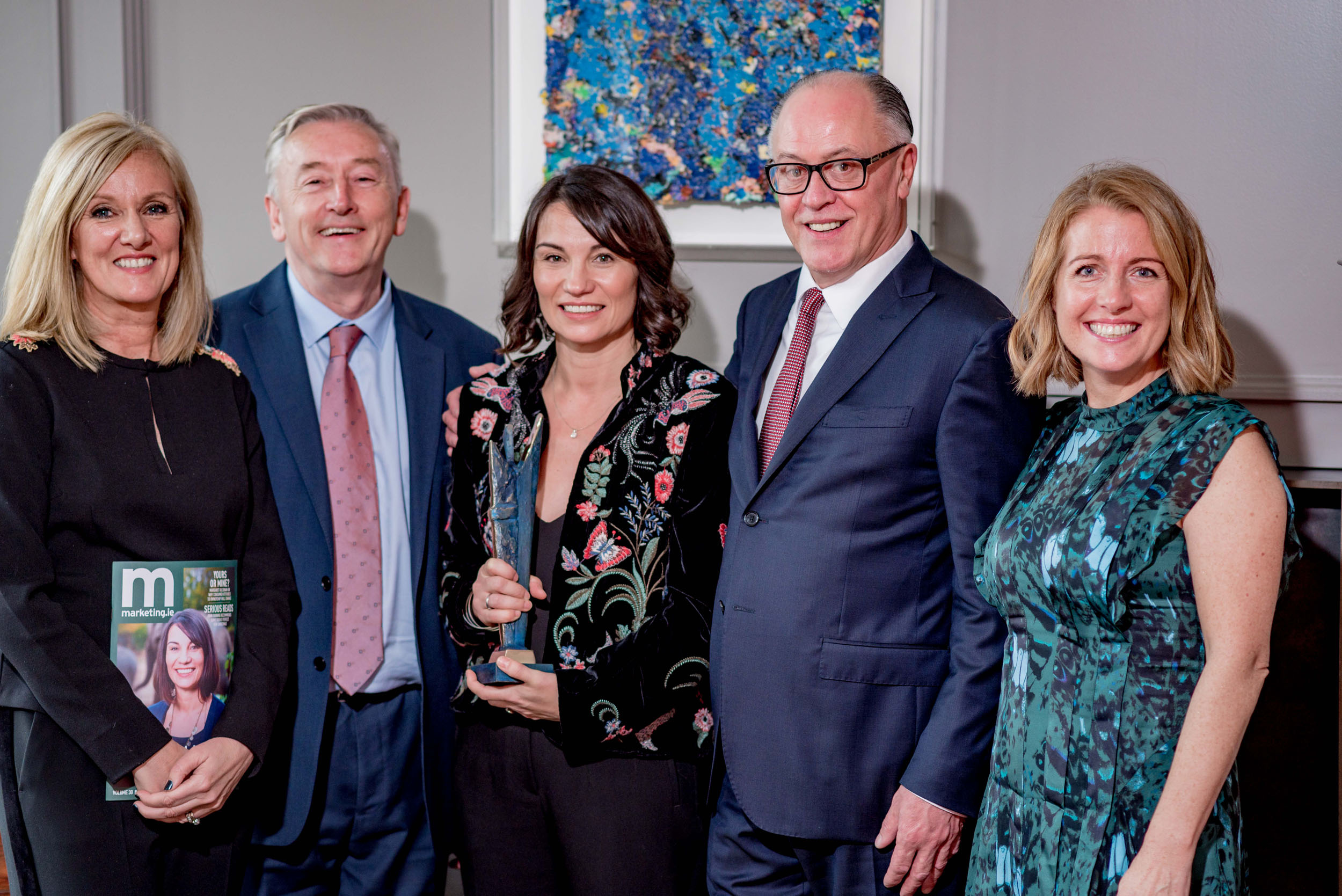 Left to right: Sandra Lawler, Alternatives, Michael Cullen, Marketing.ie, Emma Kiernan, Dublin Zoo, Barry Dooley, AAI, Bernie Keogh, Alternatives
THE STORY
THE CHALLENGE
Emma Kiernan recognised the massive potential of the brand. However, Dublin Zoo's status as one of the nation's most beloved attractions had yet to be established when she joined as marketing manager in 2011. There was a lack of understanding around the Zoo and its mission, questions were being raised about the role of zoos in general. Brand equity was low, and marketing's key function within the organisation was to drive footfall through price led promotions. She subsequently devised a marketing strategy that would position Dublin Zoo as one of the most trusted brands in Ireland.
Her first challenge was to clearly define the Dublin Zoo's brand values and target audience. After a period of research, it defined its core values as 'Education, Conservation and Family'. These values are the cornerstone of Dublin Zoo's overall business and marketing strategy and inform every marketing decision, activation and communication. Irish mums, 24-44, with children under the age of 12 (and which made up 67% of the footfall), were the bulls-eye target. Time poor, they craved quality 'traditional' activities with their children. Dublin Zoo provided a safe environment which was outdoors, educational and tech free. Price although important, wasn't the key issue for them, belief and trust were. Not over commercialising the zoo was key and any partnerships needed to reflect the core brand values.
A premium value was assigned to the brand. As a charity, the marketing budget was minimal. All advertising spend was cancelled and the decision was made to focus on PR and building media relations, to build trust and awareness. The Zoo TV series was a cornerstone of this strategy, the promotional strategy was re-focused, and all discounting promotions were ceased during peak season. Editorial control of 'The Zoo' TV series, now in its eighth year, sits with Dublin Zoo. Emma and Director, Leo Oosterweghel take viewers on a journey of learning, building trust and authority.
THE STRATEGY
To achieve the desired brand loyalty, increase visitor numbers and drive revenue, Emma developed and implemented numerous communications frameworks and strategies for Dublin Zoo.
As a not-for-profit organisation, the Zoo is dependent on gate receipts and commercial revenue – the majority of which is generated by sponsorship - for the continuous development and improvement the Zoo. In 2017, it announced a five-year sponsorship with SSE Airtricity as the official Sustainability Partner to the Zoo. Emma Kiernan created a partnership with enabled SSE Airtricity to deliver massively successful "Sustainability Weekends" for visitors. Amongst other on-going initiatives, they have invested in an ECO Explorer trail and app with ten educational stations around the Zoo encouraging over a million visitors to live more sustainably. Four water stations around the zoo that have refilled over a million water bottles in 12 months, encouraging visitors not to buy plastic.
THE ARRIVAL OF "WILD LIGHTS"
Revenue earned through ticket sales is vital to funding essential infrastructural developments such as new habitats or educational facilities. Driving footfall to generate revenue is therefore a primary focus for all marketing and PR campaigns.
Over five years, the Zoo's annual footfall figure had risen year-on-year. From March – August, the Zoo can be almost at full capacity, with daily footfall rates recorded of up to 12,000. During this period, it is not possible to increase footfall further without significantly changing infrastructure. Emma Kiernan needed to think outside the box and create something new that utilised the Zoo's existing facilities, took place during off-peak season and reflected its core values. The answer was developing a new event designed to attract visitors over the Winter period and, for the first time in history, opening the Zoo gates at night-time.
ACTIONS AND TACTICS
'Wild Lights' opened in November 2017. Traditional pathways at the Zoo were replaced with a bespoke lantern trail designed specifically for the activity and inspired by wildlife. The event was designed by the marketing team and a brand-new "Wild Lights" brand and look was created. "Wild Lights" was the first event of its kind in Ireland and the first time the Zoo had ever hosted a large-scale night-time event. Emma Kiernan is responsible for design, installation, daily operations, marketing and sales.
The scale of the build was beyond anything Dublin Zoo had ever undertaken with 30 Chinese artists taking four-month to create the lanterns and two months to finish and install the exhibition. A phased integrated marketing plan targeting woman with children was created across PR, print, TV, outdoor, radio unpinned by an always on digital campaign.
THE RESULTS
The results in year one exceeded all expectations;
Dublin Zoo's organic Facebook campaign delivered a reach of 4.7m with almost 900k organic video views
PR delivered 108 pieces of editorial over a four-month period including RTE's Six and Nine o'clock news, the front page of the Irish Times and the front page of The Irish Independent. Total opportunities to see and hear 15,567,165
Campaign reached 72% across Dublin Zoo's key demographic of housekeepers with kids
The inaugural year of "Wild Lights" sold out at 190,000 tickets. The second year was even more successful, selling out at 223,000 tickets. Emma Kiernan has designed a completely new theme for 2019 'Stories, Myths and Legends' which is currently almost completely sold out. All of this was achieved with a tight marketing budget and a very dedicated, creative marketing team.
MARKETER OF THE YEAR 2019 FINALISTS
One of four finalists, Emma Kiernan beat tough competition from PJ Brigdale, An Post; Rossa Butler, Littlewoods Ireland and Una Fitzgibbon, Bord Bia.