Bernie Keogh, Managing Director Leadership, News & Views, Other...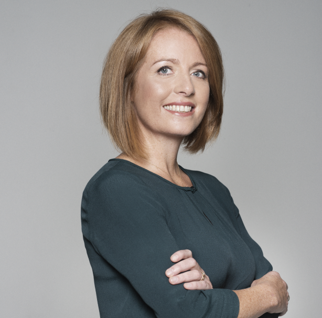 It's just over seven weeks since I re-joined Alternatives as Managing Director and it's wonderful to be back. I feel a real sense of privilege and responsibility to be afforded the opportunity to co-create the next chapter of Alternatives with Sandra, Sorcha and all the Alternatives team and our madly talented community.
My first key task is to develop a new vision and long-term growth strategy for the company and I believe this starts with re-imagining our Purpose or as Simon Sinek says the WHY we are doing this at all? In the era of polarisation, empowerment and meaningful consumption it is important that we challenge ourselves on what we stand for as an organisation, what we want to champion and take a stand on. Not because it's fashionable but because it's important to us. It's about our values, beliefs, meaningful work and making a good difference. After all this is what dream careers are infused with – that sense of being part of something bigger and combining personal and business success.
And we will need your help. As our clients and customers, friends and inspirers, and let's face it, brilliant brand gurus, growth strategists, innovators, customer evangelists and digital transformers your insights as to the role you want us to play and how we can help you achieve your definition of a great career and personal success will be invaluable. So be warned we will be in touch – surveys, focus groups, one to ones - any help will be deeply appreciated. Our only goal is to serve you better.
Undoubtedly, our journey will lead us to revisit our roots and substantial heritage as true pioneers of flexible working. At a time when no-one had heard of an interim management or contract marketing, Alternatives recognised and championed the fact that people want the freedom to enjoy both a great career and a great life.
We've been helping women and men both stay in the workforce on a flexible basis or return to it as they navigated different life stages and challenges for nearly 20 years. Today, progress has been made in both acknowledging and accommodating flexible working but much of it is still just rhetoric, more needs to be done and it needs to be championed for everyone.
Our long-term experience in this area has given us valuable insights which we can share. The benefits far outweigh the inconveniences in terms of providing business leaders and their teams with access to specialist skills, new experience, new thinking and energy at critical periods. It's diversity in action. And far from limiting peoples career prospects contracting or flexible working can blow them wide open and create more choice going forward. And really isn't that how we all want in life? The freedom to choose…
Warm regards,
Bernie Keogh
Managing Director, Alternatives